Check compatible phones
---
---
Ultimate classic arcade shooter, with 3d interactive objects, outstanding graphics, special effects, soundtrack and 100% of pure gameplay. See how to push the limits of your series60 phone to the maximum. 5 amazingly pixeled environments, tons of enemies to shoot and good old Earth to save.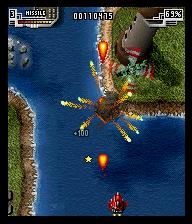 GAMEPLAY
Addictive gameplay perfectly suited for mobile segment. Based on proven classic "shoot'em up" idea.
- 5 large levels,
- three big bosses,
- plenty of enemies,
- interactive environment elements,
- upgradable unique weapons,
- dynamic weather (rain, clouds, wind),
- ranking system.

HIGH QUALITY HYBRID 2D/3D GRAPHICS ENGINE
Amazing graphics and visual effects including:
- textured 3d elements,
- plenty of blended sprites,
- destructable 3d objects,
- huge transparent explosions,
- shadows,
- advanced particle system (fire, water, smoke, sparks).

MULTICHANNEL AUDIO SYSTEM
Multichannel audio system with high quality original soundtrack and plenty of ingame sound effects.

DIFFICULTY LEVELS
Three levels of difficulty for hardcore-gamers and rookies!

HIGHSCORES
Possibility of entering and saving highscores (separate for each difficulty level).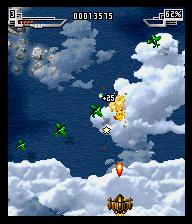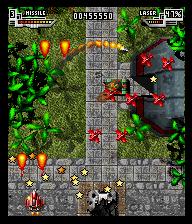 ---
---
Company

Home page or Support email

Category

Compatibility

Language

C++

Type

Commercial

Download free/trial

Purchase full version

Average user rating

(231 votes)

User comments

Rate and comment on this application

Compatible phones
(unless stated otherwise in the program description above)

Nokia 7650, 3650/3600, 3660/3620, 6600/6620, 7610, 6260, 6630, 6670, 3230, 6680, 6681/6682, N70, N72, N90, N-Gage, N-Gage QD, Siemens SX1, Panasonic X700, X800, Sendo X, X2, Samsung SGH-D700, D710, D720, D730, Z600, Lenovo P930